It's time to celebrate your heritage volunteers – nominate them for our Heritage Heroes Awards 2022!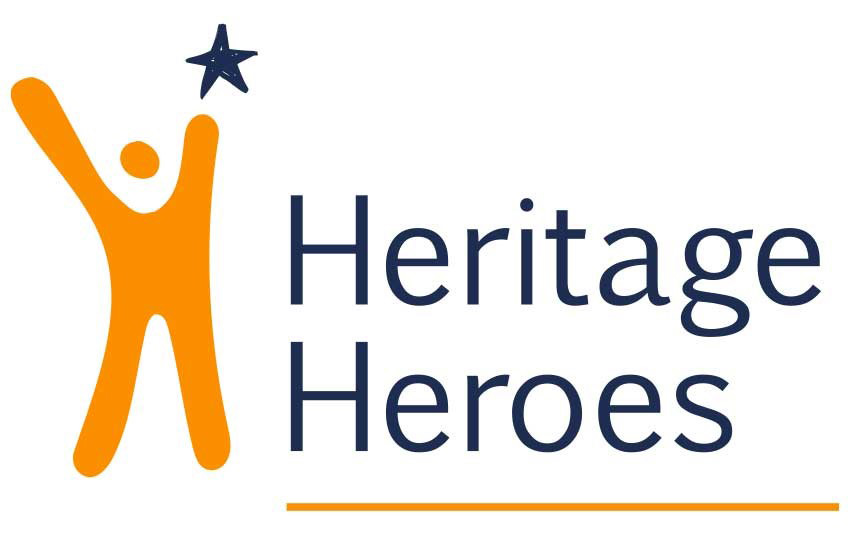 Who Are Your Heritage Heroes?
It's time to nominate the volunteers that are the heroes of your organisation. Now in their 12th year, the Heritage Heroes Awards, sponsored by specialist heritage insurer Ecclesiastical, are the Heritage Alliance's celebration of the outstanding contribution Britain's heritage volunteers make to society.
Volunteers play a vital role in protecting and championing the UK's heritage. From caring for rural heritage sites to checking in on empty heritage buildings during lockdown. From capturing our cultural heritage to devising new ways of working remotely. Volunteers' skills, passion, and commitment have proven to be more crucial now, than ever before.
This Year's Categories
Alongside Ecclesiastical's Heritage Hero 2022 Award, our special category for this year is Ecclesiastical's Heritage Storyteller Award, designed to specifically recognise those who helped bring untold stories to light on the heritage project/organisation they supported in 2022.
Previous nominees have spoken of their delight at being nominated and that the sector recognition gave them and their teams a tremendous sense of pride.
Richard Johnson (Ecclesiastical's Heritage Hero Award winner 2021) said: "It has been my privilege to be a contributor to this 'Project of All the Talents' and to help reveal the stories of people who are often ignored. The work done and the experiences gained have been their own reward; but the Heritage Hero Award does rather put the cherry on the cake!"
Steve Ash (Ecclesiastical's Digital Heritage Hero Award winner 2021) said: "It's a real honour to receive this award. The Digital Team at Wentworth Woodhouse is amazing and this award reflects the hard work and dedication that the whole team has put in. I'm genuinely excited to see where our digital adventure takes us next."
How to Submit Your Nomination
To submit your nomination, simply complete our 1-page nomination form, explaining more about your chosen volunteer/s and their contribution to heritage in 2022.
The deadline for nominating your Heritage Heroes is 15 January 2023.
Please Contact Claire in our team if you need any guidance at HeritageHeroes@theheritagealliance.org.uk.
The awards will be announced at a virtual ceremony at Heritage Day 2023 on 1 and 2 March 2023.
Heritage Day is a key event in the heritage calendar and brings together leading sector voices including René Olivieri, Chair of the National Trust with heritage-facing people from across the sector. The winner will also receive a framed certificate confirming the award, signed by Pam Alexander OBE, Chair of The Heritage Alliance. Find out more and book your place!
Find out more about Ecclesiastical's Heritage Heroes Awards and previous winners here on our website.