Our Heritage Debates aim to be at the forefront of discussions about issues and insights in the heritage sector. Each debate centres on an issue or goal for the heritage sector, and seeks to spotlight diverse voices on each topic. We hold our Heritage Debate annually in November.
Attendees find the Debates both exhilarating and engaging, generating new ideas, cross-sector relationship building and key points for underscoring new research and policy.
After each debate, the Alliance conducts follow-up projects to explore further issues raised.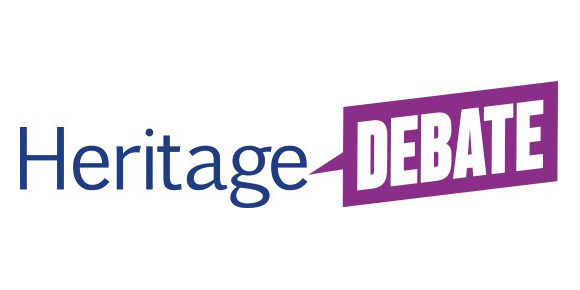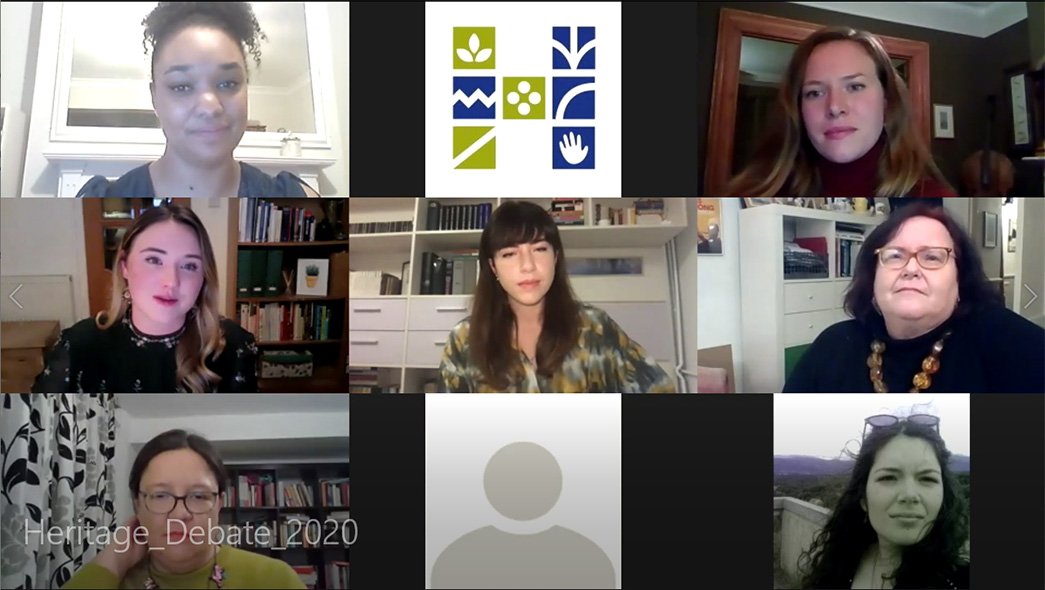 Young People and Heritage: Creating Lifelong Supporters?
In 2020, we explored how young people engage with heritage and how the sector can support and empower these young people to become advocates for heritage into the future with the topic 'Young People and Heritage: Creating Lifelong Supporters?' Attendees were treated to a keynote speech from 4 of English Heritage's Shout Out Loud Young Producers, who offered the panel provocations that kickstarted the Debate, and event sponsors Ecclesiastical offered an insight into their recent youth and heritage research study.
Co-Chaired by The Heritage Alliance's own Daniella Briscoe-Peaple alongside Oxford University's Alice Purkiss, we welcomed four panellists from across the sector:
Alison Bowyer, Executive Director, Kids in Museums
Ana Persinaru, Youth Engagement Consultant
Anita Kerwin-Nye, Director of Strategy and Engagement, YHA
Grace Connelly, SPAB Education and Training Officer.
You can view the debate here on Youtube
The Heritage Alliance's Heritage Day is an annual event that aims to bring together the Heritage Sector. It presents an opportunity to hear about best practice, network with others, and celebrate that year's Heritage Heroes. It is also often used as a platform by ministers to make significant policy announcements.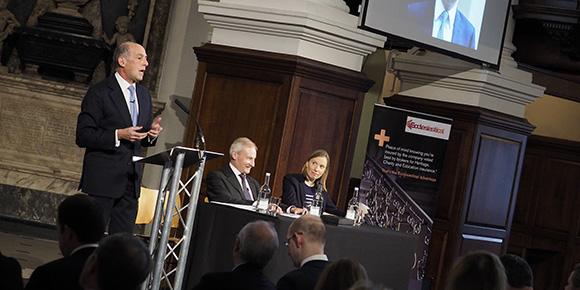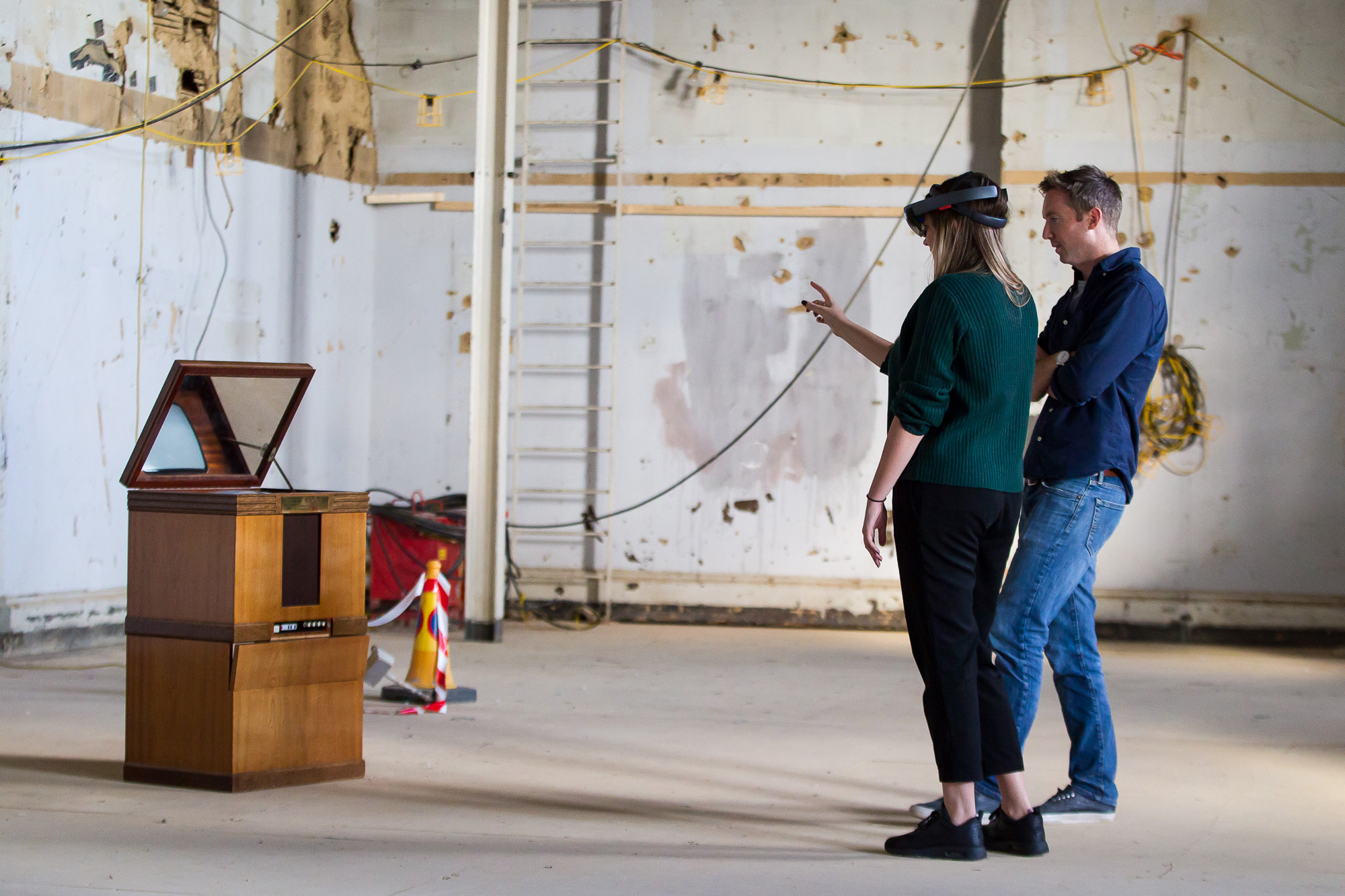 Heritage Day 2021 was our first ever virtual Heritage Day, held over two mornings via Zoom.
Attendees joined The Heritage Alliance, Sir Laurie Magnus, Chair of Historic England and the Minister of State for Digital and Culture Caroline Dinenage MP, plus colleagues from across the sector for a range of engaging sessions, performances and networking opportunities in an informative and interactive online event.
You can read more and see the Alliance's virtual programme for the event here.
Funding for our core costs comes from membership subscriptions, donations from members and through Historic England under its National Capacity Building Programme grant scheme and sponsors. Ecclesiastical Insurance is our core sponsor.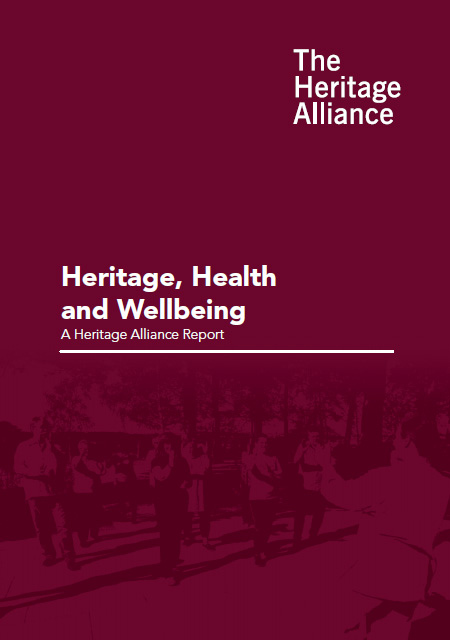 Heritage, Health and Wellbeing Report Launch
Our report on 'Heritage, Health and Wellbeing' explores the positive impact heritage can have on individual and community wellbeing. While the case for arts and culture supporting wellbeing is well developed, there is comparatively less understanding of the power of heritage to help people to "feel good".
As COVID-19 turned traditional business models on their head, and individuals are more focused on their wellbeing than ever before, this report came at a timely moment. We suggested that by expanding their offer into supporting wellbeing, heritage organisations can weather the storm and be sustainable into the future.
At this event, we discussed the recommendations in our report, and heard from a number of speakers from across the heritage sector about their experiences in integrating wellbeing into their work. You can watch a recording of the event here on Youtube and the slides from the event are available to view here as a PDF (29.8mb).
Sponsored by the Oxford University Humanities Division, the 'Heritage Dialogue' series of webinars were held to provide a forum for debate, discussion and sharing on important issues to the sector. All events were chaired By Dr Oliver Cox, Heritage Engagement Fellow at Oxford University and Co-Lead of the Oxford University Humanities Division.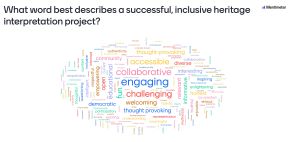 Heritage in Quarantine: The wellbeing benefits of heritage during Covid-19
This Dialogue explored how the Heritage Sector continued to support public wellbeing during Coronavirus.
Speaking at the event were Jo Sofaer, Professor at the University of Southampton, who discussed her project 'Places of Joy', which looks at the contribution of historic places to wellbeing during Covid-19; Katie Buckley from Waterloo Uncovered, who talked about how the charity adapted their wellbeing programme when the pandemic hit; and Claire Walker, Chief Executive at the National Churches Trust, who talked about their recent publication 'The House of Good', which explores the local support churches provide.