Our Heritage Debates aim to be at the forefront of discussions about issues and insights in the heritage sector. Each debate centres on an issue or goal for the heritage sector, and seeks to spotlight diverse voices on each topic. We hold our Heritage Debate annually in November.
Attendees find the Debates both exhilarating and engaging, generating new ideas, cross-sector relationship building and key points for underscoring new research and policy.
After each debate, the Alliance conducts follow-up projects to explore further issues raised.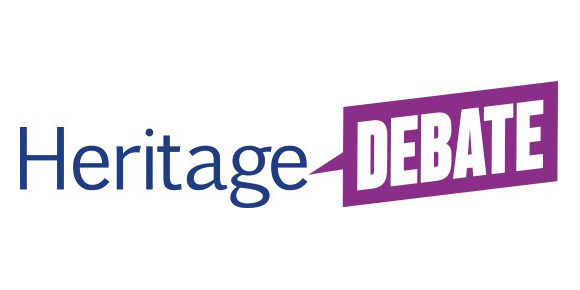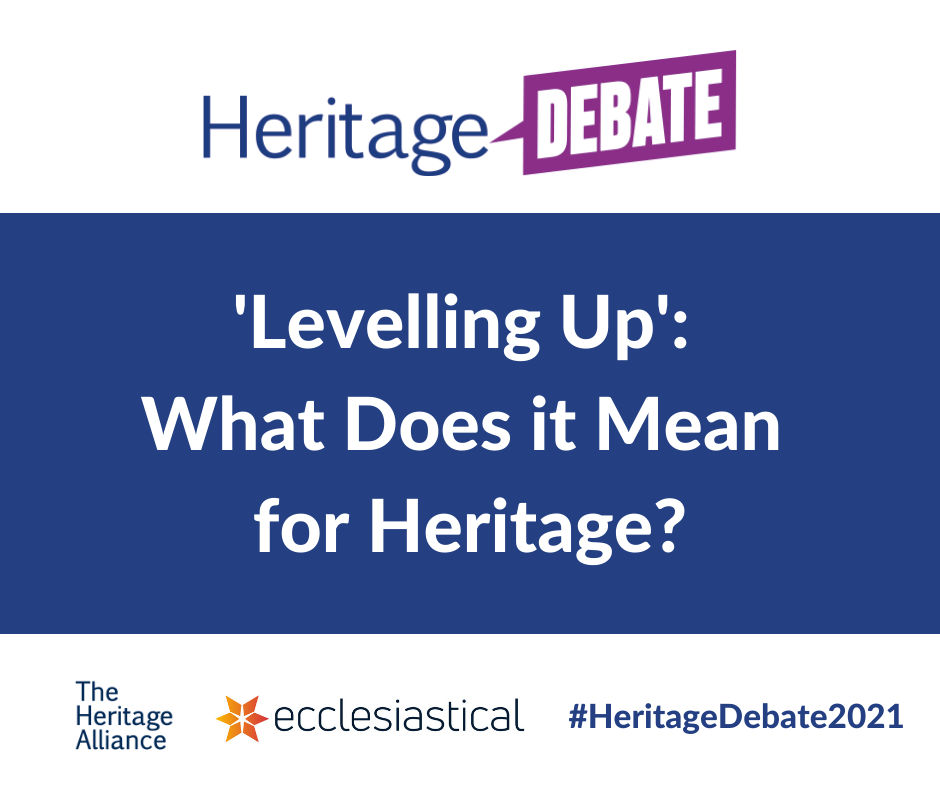 'Levelling Up': What Does it Mean for Heritage?
Our virtual Heritage Debate 2021 took place on 30 November, focussed on the topic of 'Levelling Up': What Does it Mean for Heritage? We brought together panellists from across the sector to discuss, debate and put forward a range of perspectives on this topic: Dr Nicola Stacey, Director - Heritage of London Trust, Dr Tola Dabiri, Director - Brick by Brick Communities and Museum X, David Tittle, Chief Executive - Heritage Trust Network, Paul Clement, Chief Executive - Ipswich Central and Matthew McKeague, Director - Architectural Heritage Fund. The discussion was led by the Heritage Alliance Chair Pam Alexander OBE.
In line with this event, we invited heritage professionals to also share their perspectives in short blogs, which can be read on our dedicated blog site.
You can also continue to engage with discussion around this topic on social media using #HeritageDebate2021
With thanks to our Corporate Partner Ecclesiastical Insurance Group and our sponsors the Architectural Heritage Fund for supporting this free event for the sector.
The Heritage Alliance's Heritage Day is an annual event that aims to bring together the Heritage Sector. It presents an opportunity to hear about best practice, network with others, and celebrate that year's Heritage Heroes. It is also often used as a platform by ministers to make significant policy announcements.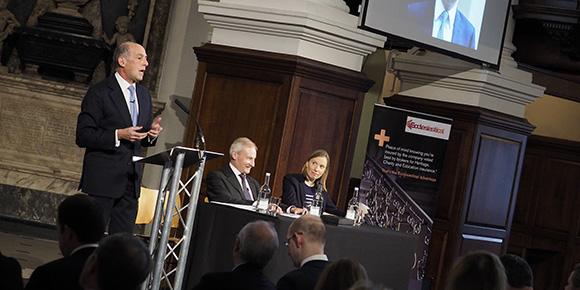 Heritage Day 2022 took place over 9 and 10 March 2022. The event was hybrid this year, combining virtual insight panels and a series of informative breakout sessions from sector experts with an in-person eventat the historic Christ Church Spitalfields in London. The event featured a keynote address from Heritage Minister Nigel Huddleston MP, curated discussion panels, and a long-awaited opportunity to network at an afternoon reception with other heritage professionals.
You can also take a look back at our Virtual Programme for Heritage Day 2022, which set out all the key details for both the virtual and in-person sessions for this event.
At each Heritage Day we announce the winners of our annual Ecclesiastical's Heritage Heroes Awards, which recognise the incredible contribution of volunteers in the heritage sector each year.
Funding for our core costs comes from membership subscriptions, donations from members and through Historic England under its National Capacity Building Programme grant scheme and sponsors. Ecclesiastical Insurance is our core sponsor.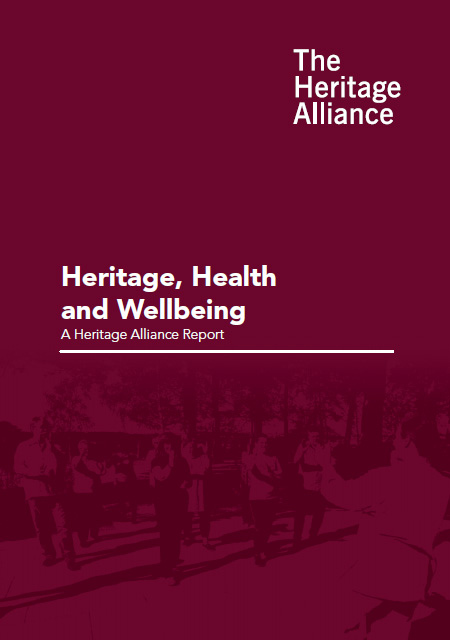 Heritage, Health and Wellbeing Report Launch
Our report on 'Heritage, Health and Wellbeing' explores the positive impact heritage can have on individual and community wellbeing. While the case for arts and culture supporting wellbeing is well developed, there is comparatively less understanding of the power of heritage to help people to "feel good".
As COVID-19 turned traditional business models on their head, and individuals are more focused on their wellbeing than ever before, this report came at a timely moment. We suggested that by expanding their offer into supporting wellbeing, heritage organisations can weather the storm and be sustainable into the future.
At this event, we discussed the recommendations in our report, and heard from a number of speakers from across the heritage sector about their experiences in integrating wellbeing into their work. You can watch a recording of the event here on Youtube and the slides from the event are available to view here as a PDF (29.8mb).
Sponsored by the Oxford University Humanities Division, the 'Heritage Dialogue' series of webinars were held to provide a forum for debate, discussion and sharing on important issues to the sector. All events were chaired By Dr Oliver Cox, Heritage Engagement Fellow at Oxford University and Co-Lead of the Oxford University Humanities Division.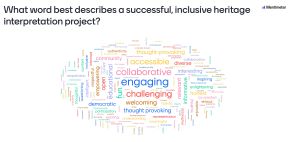 Heritage in Quarantine: The wellbeing benefits of heritage during Covid-19
This Dialogue explored how the Heritage Sector continued to support public wellbeing during Coronavirus.
Speaking at the event were Jo Sofaer, Professor at the University of Southampton, who discussed her project 'Places of Joy', which looks at the contribution of historic places to wellbeing during Covid-19; Katie Buckley from Waterloo Uncovered, who talked about how the charity adapted their wellbeing programme when the pandemic hit; and Claire Walker, Chief Executive at the National Churches Trust, who talked about their recent publication 'The House of Good', which explores the local support churches provide.