Backing the Bedrock sets out the fiscal and funding priorities of The Heritage Alliance, as the voice of the independent heritage movement in England. We recently submitted our key asks to HM Treasury in line with the Autumn Budget and Spending Review 2021 (SR21).
Download Backing the Bedrock 2021 [pdf]: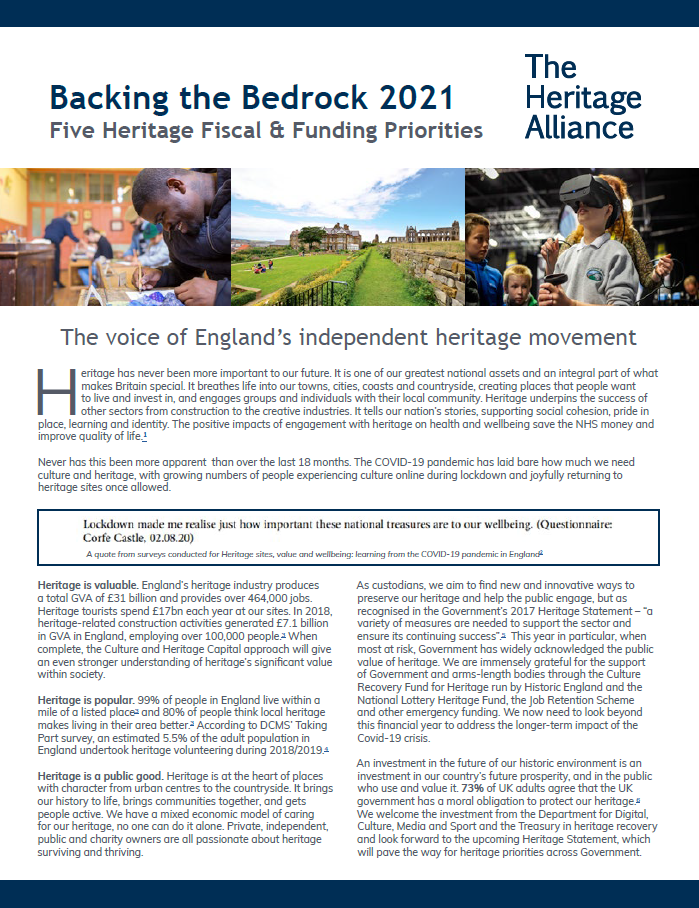 And download a summary of our Five Heritage Fiscal and Funding Priorities here: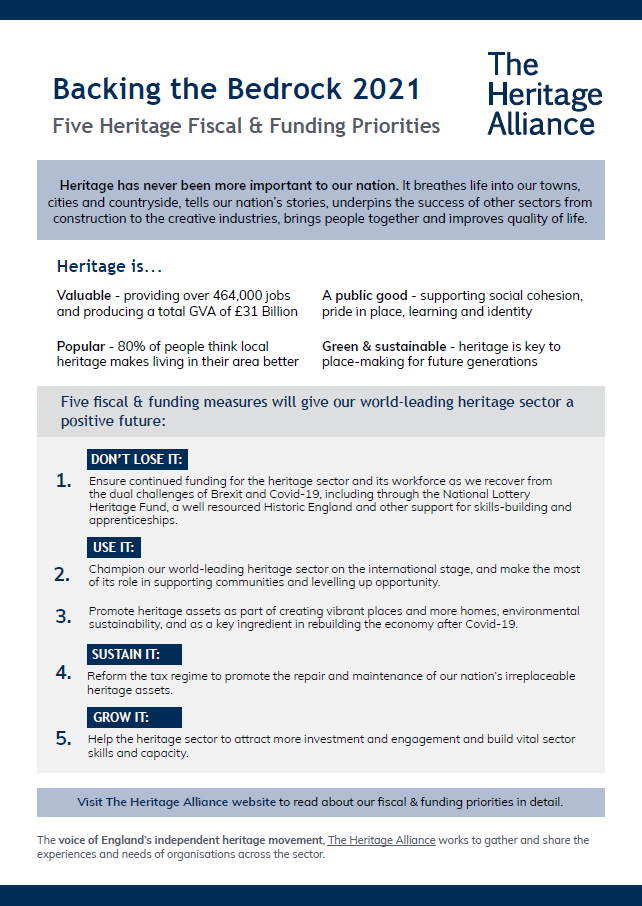 To read the text of Backing the Bedrock in a different format, please contact the Heritage Alliance's Policy & Communications Team.