Heritage Update is our fortnightly newsletter and sector digest.
It showcases the latest developments from Government, Parliament and across the sector.
Heritage Update features the latest vacancies, consultations, events and courses for heritage sector professionals. We also bring you all the latest news and opportunities from the Alliance itself.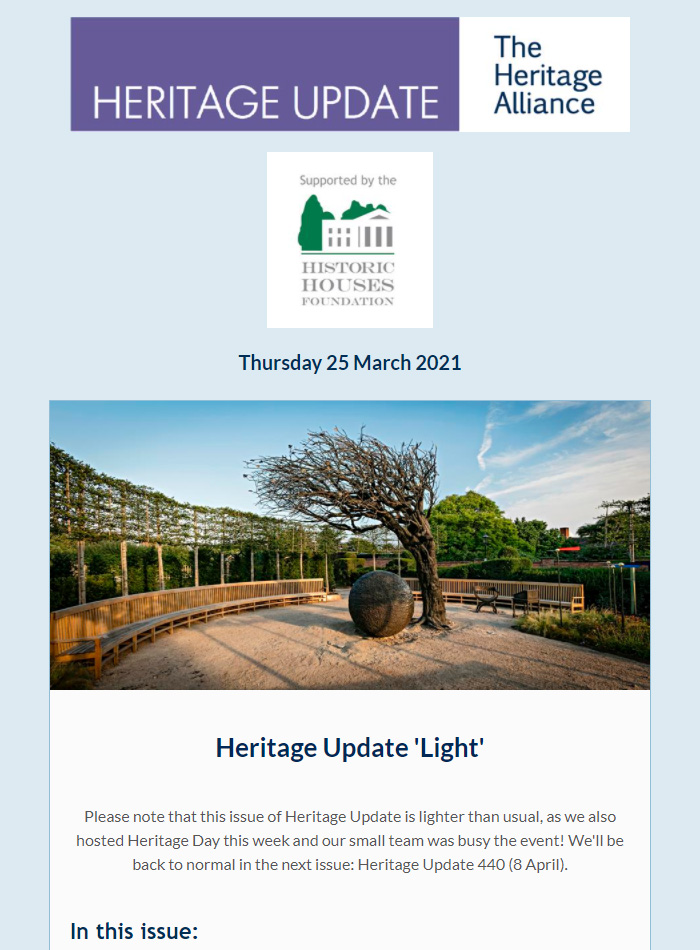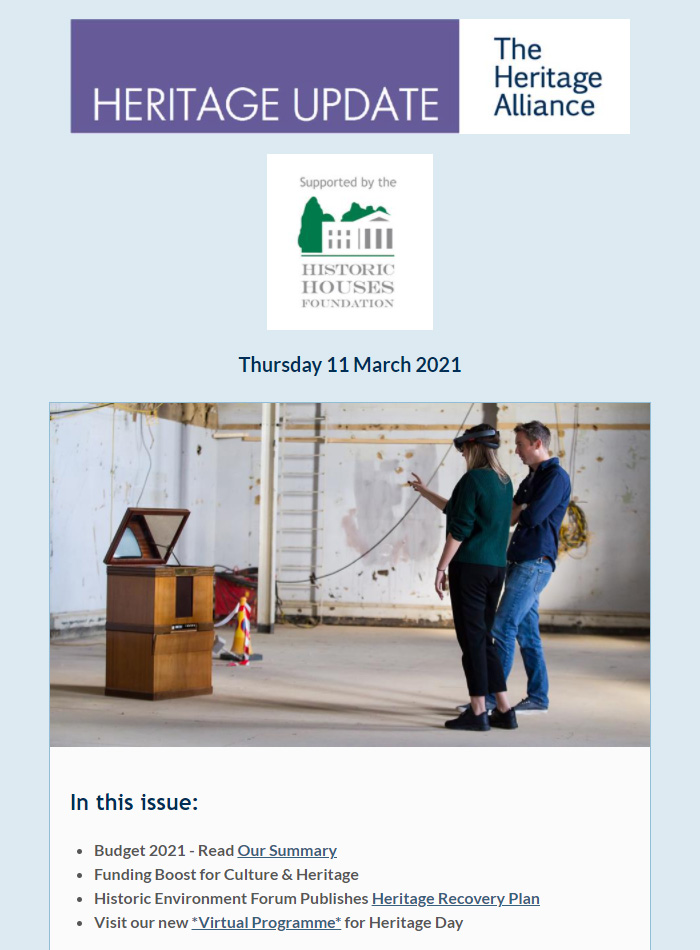 Heritage Update reaches an estimated 14,000 inboxes, is published online and shared with over 22,000 Twitter followers, so it is the perfect place to advertise your heritage jobs, events and courses.
Members of The Heritage Alliance can share their news, vacancies, courses and events in Heritage Update at no cost. Simply send us the details using our advertising form:
Non-members can place their advert in Heritage Update for £165 per edition. Before you send us the details through the form above, please fill out your the name of your organisation and then place your payment for the advert here:
All advertisements are posted only once unless otherwise requested. Block bookings of 3 adverts costs £450 and we offer a 25% discount on block bookings of 10 issues, which costs a total of £750.
Issue 442 - Thurs 6 May (content deadline: Fri 30 April)
Issue 443 - Thurs 20 May (content deadline: Fri 14 May)
Issue 444 - Thurs 3 June (content deadline: Fri 28 May)
Issue 445 - Thurs 17 June (content deadline: Fri 11 June)