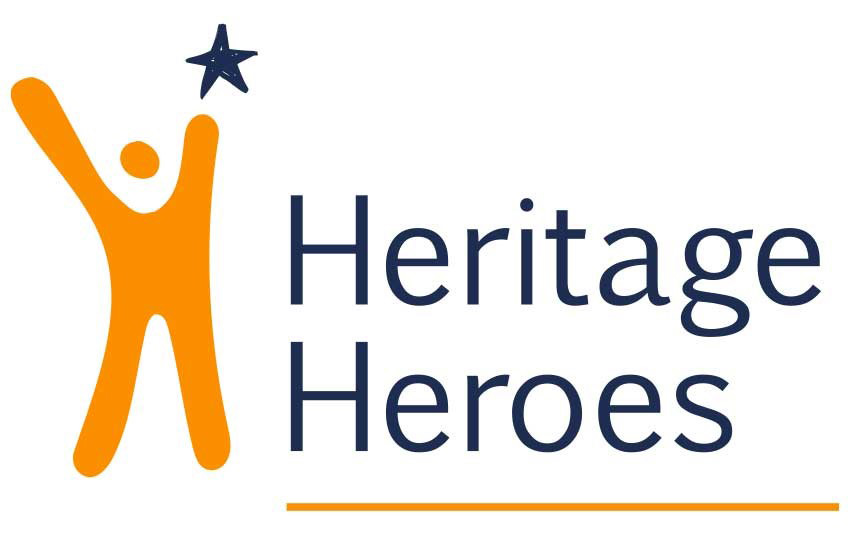 Two Heritage Heroes have been recognised for their exceptional service to the UK's heritage sector.
Volunteers are vital for the protection of England's heritage. From caring for rural heritage sites to engaging the next generation of visitors, volunteers' skills, passion, and commitment are the backbone of the heritage sector. Sponsored by specialist heritage insurer Ecclesiastical [Alliance Corporate Partner], the Heritage Heroes Awards, now in their 12th year, are the Heritage Alliance's celebration of the outstanding contribution Britain's heritage volunteers make to society.
Each year, the winners of Ecclesiastical's Heritage Heroes Awards are announced at our signature annual event Heritage Day, which this year included keynote speeches from the Heritage Minister Nigel Huddleston MP, the Chair of the National Lottery Heritage Fund Dr Simon Thurley CBE, and the new Chair of The Heritage Alliance Pam Alexander OBE.
The winners of the 2021 Ecclesiastical Heritage Heroes Awards are:
Ecclesiastical's Heritage Hero Award – Richard Johnson
This award celebrates Richard's contribution to Change Minds, Norfolk Record Office's mental health programme, which supports people in North Norfolk who have mental health conditions and enables them to research the lives of people in the past. Richard is a Change Minds volunteer historian for the Restoration Trust [Alliance member] and tirelessly advocates for Change Minds and has helped raise over £320,000 for heritage and mental health.
Richard Johnson said: "It has been my privilege to be a contributor to this 'Project of All the Talents' and to help reveal the stories of people who are often ignored. The work done and the experiences gained have been their own reward; but the Heritage Hero Award does rather put the cherry on the cake!"
Commendations
Commendations were also awarded to the Coldharbour Mill Steam Team for their work on Rising from the Ashes and Ian Thompson from the Milestone Society, for his extensive restoration of historic milestones.
Ecclesiastical's Digital Heritage Hero Award – Steve Ash
This award celebrates Steve's contribution to Wentworth Woodhouse Preservation Trust's [Alliance member] Digital Project which harnessed video to keep Wentworth Woodhouse on the public's horizon during the pandemic. Steve has developed films about the Trust's people and places, aims, and achievements, as well as created virtual tours, events and digital games, which have engaged thousands of visitors and supporters.
Steve Ash said: "It's a real honour to receive this award. The Digital Team at Wentworth Woodhouse is amazing and this award reflects the hard work and dedication that the whole team has put in. I'm genuinely excited to see where our digital adventure takes us next."
Commendations
Commendations were also awarded to Ann Kilbey for her digitisation work for the Pennine Horizons Digital Archive, and to the YHA Digital Volunteers.
The awards this year were presented by Faith Kitchen, Customer Segment Director at Ecclesiastical [Alliance Corporate Partner]. Each of the winners will receive an original hand-painted sign by Joby Carter, from Carters Steam Fair (the largest travelling vintage funfair in the world), showcasing the artistry and history of traditional fairground decorations.
Faith Kitchen said: "As the leading insurer of Grade I listed buildings in the UK, we're passionate about Britain's heritage. We're proud to sponsor the Heritage Heroes Awards, and this year celebrates two incredibly deserving winners for their outstanding contribution to the heritage sector. Congratulations to Richard Johnson and Steve Ash!"
Pam Alexander OBE added: "This year's Heritage Heroes nominees have once again demonstrated the incredible and forward-looking work done by heritage volunteers. Our 2021 winners have achieved truly impressive and inspirational results for the heritage they care about as well as standout support for their colleagues and their communities. By using archives to deliver real benefits for mental health, and by applying digital and film-making skills to broaden and deepen engagement in the heritage, our two winners show just how exciting, powerful and wide-reaching heritage volunteering can be. Heroes indeed; we are delighted to celebrate their achievements through these awards."
A full list of previous winners of the awards can be found here on our website. You can also take a look back at our hybrid events for Heritage Day 2022 here, and see details of Heritage Day from previous years here.