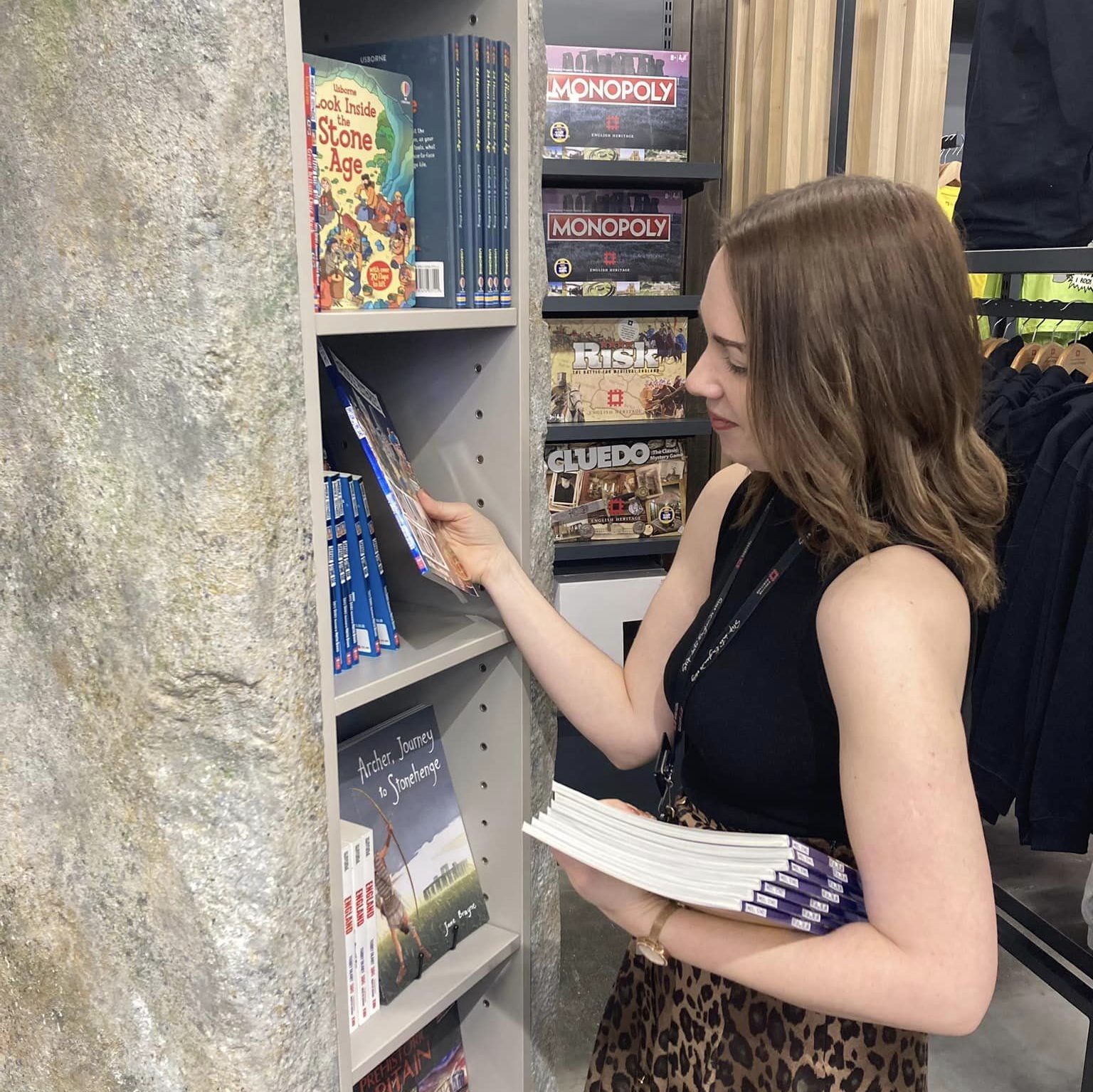 Dear Colleague,

When I graduated from my Masters degree and applied for a job at English Heritage, I had aspirations of 'working at a castle'. I went into my interview as a Visitor Assistant, having devoured the guidebook and enthusiastic as an advocate for history. My first day, a sold two memberships, opened up the site with the biggest key I had ever seen and I loved it. But, it was part-time and over 1.5hr from home; I needed to decide what I wanted to do for my future.

Retail is something that is often not discussed in the same way as some of our other departmental areas in Heritage. In my experience, many people, particularly early in their careers, don't tend to consider a Heritage for a Commercial role. There are parallels to other Retail businesses as you would expect, but there is no comparison to our locations, values and what we offer. Retail is an integral part of the visitor journey and often the starting point for the Visitor Experience, as well as offering key essentials like a guidebook, our Retail offer often provides the lasting memory of a visit by enabling visitors to take part of their day home with them.

After initially applying for a part time Visitor Assistant role, eleven years and four roles later, one take away I would offer is that a position in Retail within the Heritage sector is so much more than 'working in a shop'. I am fortunate to have advanced my career within a number of roles and locations and one key piece of advice I can offer is to take advantage of opportunities as they present themselves. Particularly in organisations such as English Heritage; there are opportunities to learn new skills, work at other sites and advance your knowledge both personally and professionally. Because the heritage sector is multi-departmental it can also provide fantastic avenues to meet new people, support other business areas and visit different locations, it is also a great sector to network in and develop.

In terms of Retail (& Commercial generally) in Heritage, this is a fast-paced and ever-changing area, visitor expectations are often higher but there are also greater opportunities. It is a visitor-facing and important concern which supports Curatorial and Conversation goals. For those wanting to develop in Heritage Retail or are thinking about a career change, there are many different routes you can take depending on your interests. It is a wide-reaching business area with many focuses including Visual Merchandising, Training, Buying & Merchandising to name but a few.

Had you asked me back in 2012, I wouldn't have considered working in a Commercial role. I ended up as a Retail Supervisor by chance more than ambition but soon found a business area I really had a passion for. Looking back even over the last six months, accepting a job in Heritage Retail is one of the best choices I could have made and something I would definitely advocate to others.
Sarah Lloyd
Retail Business Partner, English Heritage Trust