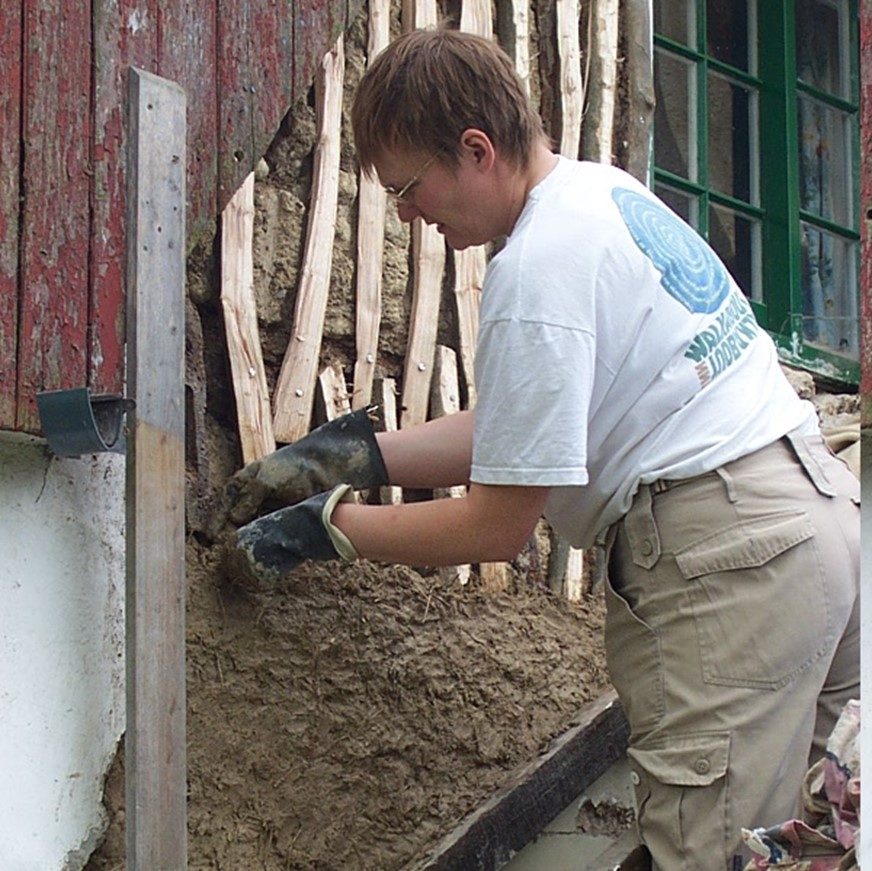 Dear Colleague,
After nearly 30 years working in built heritage I am still challenged, curious and amazed by old buildings and the stories they tell. Every day is still a learning day, and I am so grateful that I found a subject early in my life, that I remain so passionate about.
I've never had a 'life plan' – I've largely fallen into roles by taking advantage of opportunities as they came along and by taking risks. As an undergraduate studying Town and Country Planning I knew I wanted to specialise in heritage – due to a passion for vernacular buildings and historic landscapes. A few years after graduating I returned to university to complete an MA in Conservation and for the first time I discovered the joy of learning, simply for the pleasure of the subject.
During my year's MA study, I had opportunities to try hands-on work, and I also learnt that the UK had a tradition of earth buildings. I was familiar with wattle and daub but to discover that Lincolnshire (my home county) had an earth building technique called 'mud and stud', was inspiring (and rather embarrassing that I wasn't already aware). I was hooked!
After completing my MA, I laboured part-time for a conservation contractor specializing in 'mud and stud' buildings and I also attended the local building college to learn brickwork and plastering. I soaked up as much experience as I could, reading and learning from others – I attended stonemasonry courses at The Orton Trust (now sadly demised), became actively involved in the SPAB, attended Building Limes Forum Gatherings and travelled around the country working for other building conservation specialists, and assisted on a Historic Environment Scotland earth structures' research project. I became a 'sponge' for information and, because I was so passionate and interested, people kindly supported my growth and development.
After 15 years working as a conservation contractor, I won't claim that I was a craftsperson in the truest sense – I was essentially a 'labourer' with lime and mud skills – but working on castles, churches, vernacular cottages, manor houses, I loved what I did.
A personal tragedy, and an acceptance that the physical demands of building sites was becoming an issue, led me to a career crossroad. I started working for the National Trust 12 years ago and I've been very lucky, progressing from Direct Labour Team Manager to Senior Building Surveyor. I feel privileged to have worked on such highly significant buildings as Powis, Chirk and Penryhn Castles, and the glorious timber-framed buildings of Herefordshire. Now, as the Trust's Head of Skills and Crafts, I feel I have come full circle and it's my turn to support others to develop their careers in heritage.
So, if you find yourself at a crossroads in your career and you're passionate about heritage, don't be afraid to turn a different corner, embrace new opportunities and stretch yourself. There are so many options available and so much fun to be had…
Fleur Gordon
Head of Skills and Crafts, National Trust