We break down the new planning announcement and examine what it could mean for heritage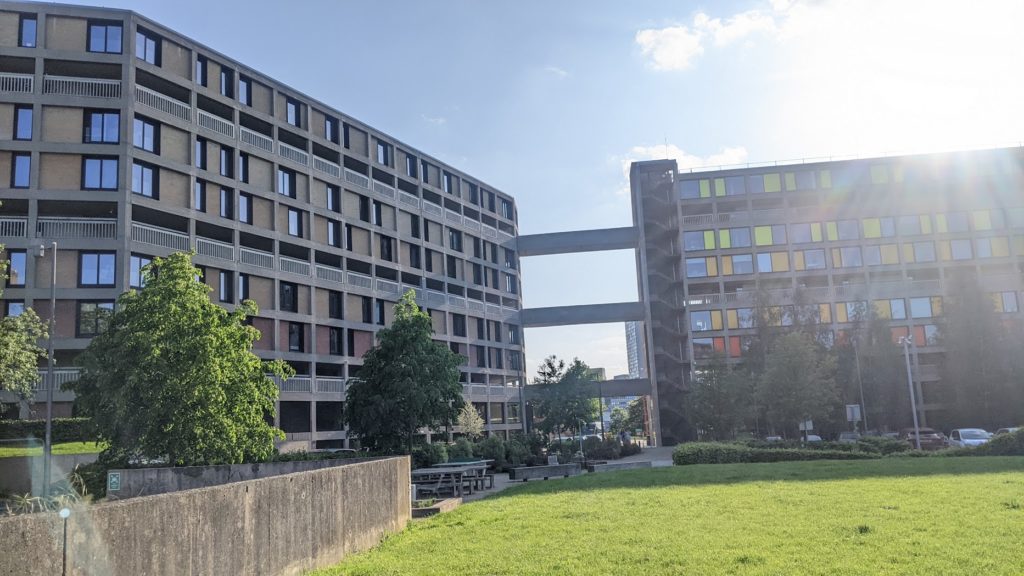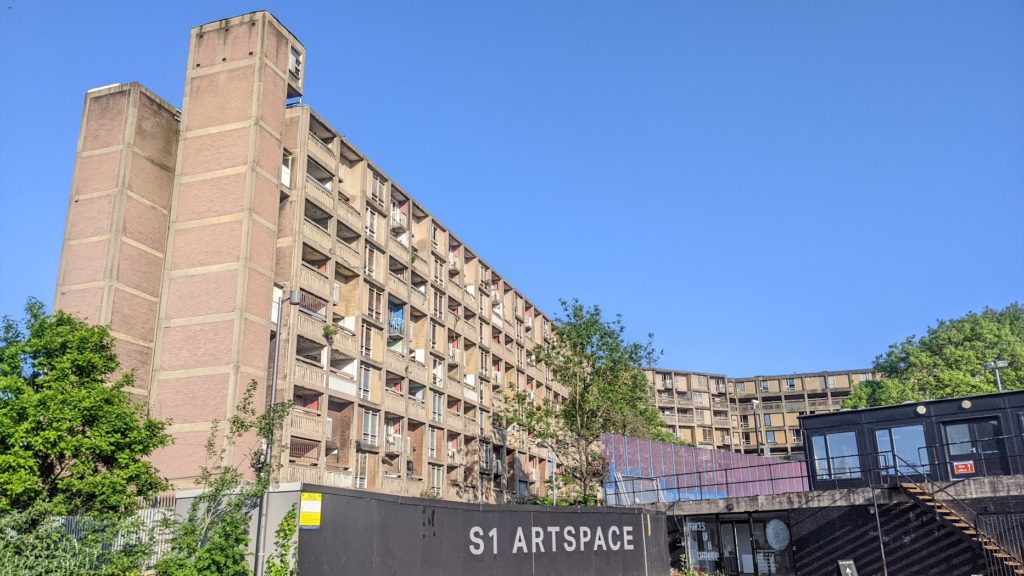 Today the Prime Minister Rishi Sunak and Secretary of State for Levelling Up, Housing and Communities, Michael Gove, set out plans for regeneration, inner-city densification and housing delivery across England, including multiple policies that will impact the historic environment. We've taken a look at the plans and what they might mean for heritage.
The announcement includes:
A commitment to 'unlock up to 56,000 new homes on brownfield sites' through an £800m investment from the Brownfield, Infrastructure and Land fund. This includes £550 million for Homes England, £150 million to Greater Manchester and £100 million to the West Midlands.
Changes to the planning system to 'speed up planning decisions and reform local plans' including a new fund of £24 million to scale up local planning capacity, and new permitted development rights to enable home extensions and the conversion of shops and agricultural buildings into homes.
Ten guiding principles which include: 'the regeneration and renaissance of the hearts of 20 of our most important towns and cities'; 'Building beautiful – and making architecture great again'; and 'Greener homes, greener landscapes and green belt protection'.
Regeneration and Densification
Following the commitment in the Levelling Up White Paper to regenerate 20 places, the announcement sets out plans to redevelop parts of Cambridge, inner-city London and central Leeds. £800m from the Brownfield, Infrastructure and Land fund will be used to to 'transform disused sites and create vibrant communities for people to live and work, while also protecting our cherished green spaces'. The funding will be distributed to Homes England, and the Greater Manchester and West Midlands Combined Authorities.
Proposals for a new 'science quarter' of housing and office space will see Cambridge reborn as 'Europe's science capital', providing £500,000 of funding to assist with planning capacity in Cambridge City Council. There are also plans for 'London Docklands 2.0' – an eastward extension along the Thames including regeneration of Charlton Riverside and Thamesmead in the south, and the area around Beckton and Silvertown to the north. Gove has promised 'Gentle densification' using the 'Haussmannian-style transformation of urban space' – painting a vision of low profile developments in a uniform style with a radial network of streets, as opposed to high rise developments.
What does it mean for heritage?

We don't yet have the details on how the 'brownfield' sites will be chosen, and crucially if those sites might include places of industrial or mobile heritage such as wharf buildings and historic airfields. The plans also don't make clear whether 'transforming disused sites' will involve demolition or renovation and reuse. The regeneration of Thamesmead could mean the restoration and adaptation of an important modernist estate, or the demolition and waste of 1000 acres of carbon embodied land. Further details are now needed to assess the impact of these plans.   
Permitted Development
The government's plan includes a package of reforms to 'enable densification in high demand areas', which will involve a consultation on new Permitted Development Rights. These new rights would make it easier to convert 'shops, takeaways and betting shops' into homes, as well as enabling barn conversions and the repurposing agricultural buildings and disused warehouses. They will also consult on new freedoms to extend homes, convert lofts to make it easier for homeowners to build upwards and outwards. The plan also hints at 'changes to support farm diversification and development, to allow businesses to extend', including allowing more outdoor markets to be held. The government states that local removal of permitted development rights through Article 4 Directions will only be agreed where there is evidence of 'wholly unacceptable impacts'.
What does it mean for heritage?

Permitted Development rights are to be approached with caution – in principle we support the renovation and reuse of vacant historic buildings in order to keep them in long term sustainable use. However, unrestricted PD rights can mean that corners are cut on heritage protections and inappropriate adaptations are made. Half our historic agricultural buildings have already been lost and our industrial heritage is equally under threat – but the plans currently offer little detail on what kinds of permitted development will be allowed for such buildings, and whether it would safeguard them for the future or destroy their significance. Article 4 directions allow some local limits on PD rights to protect undesignated heritage assets and settings, for example locally listed sites or demolitions in conservation areas. Plans to restrict when these limitations can be used could reduce overall protections for undesignated heritage. A consultation is expected in Autumn which ought to provide further detail.  
Local Authority Resource
The plan commits to address under-resourcing in local planning authorities by increasing the amount developers pay in planning fees, and launching a new £24 million 'Planning Skills Delivery Fund' to 'get the right skills in place'. There will also be a new "super-squad" team of leading planners and other experts charged with working across the planning system to unblock major housing developments, underpinned by £13.5 million in funding. The team will first be deployed in Cambridge. The Secretary of State encouraged local councils to be 'open and pragmatic' in 'agreeing changes to developments where conditions mean that the original plan may no longer be viable'. This means the government are advising councils not to contest developers who backtrack on commitments to provide funding for local infrastructure projects on the basis of 'viability'.
What does it mean for heritage?

Local Planning Authorities have struggled to adequately resource their conservation and archaeology teams for years. Increasing developer fees could go some way to addressing this issue, if the funds are ringfenced. We hope the planning skills delivery fund will include funds for heritage skills in planning departments to ensure heritage protections are properly maintained and good decisions are made. Asking councils to agree to changes to developments may well speed up developments, but won't hold developers accountable to their commitments to fund services and infrastructure – including any commitments made to support the local historic environment or cultural projects. 
Local Character
The government announced plans to 'ensure communities have a say in how and where homes are built'. Whilst praising the 'garden towns' of Poundbury and Welborne, Gove condemned the 'brutalist blocks and soulless estates' built in the post war period. They will establish an 'Office for Place' in Stoke-on-Trent, a new body to support residents to create design codes that reflect individual local character. Nicholas Boys Smith has been appointed as the interim chair. DLUHC will also launch a consultation to seek views on proposals to 'simplify' the system of developing a new local plan and 'reduce the cost and bureaucracy' associated with getting an updated plan in place.
What does it mean for heritage?

With a clear preference for low density suburban developments, these statements could mean that post war estates are at risk of demolition rather than adaptation and reuse. We support design codes, which can recognise and embed vernacular styles and architectural features in new developments which supports local character. Local plans are an important part of local democracy and allow for the distinctive heritage of places to be embedded in town planning – what the 'simplification' of local plans will entail remains to be seen and should be set out in the forthcoming consultation.
---
Read the full announcement here.