Did you know that members of The Heritage Alliance can take advantage of a series of free offers from specialists across the heritage sector?
Scroll down to see the offers that are currently available to our members, offered by organisations within our membership that support heritage organisations across a range of areas through their work. We will keep this list updated regularly with the latest offers for Alliance members.
All sessions can be booked through our Head of Development and Membership (details below). These offers are given on top of wide-ranging support to assist heritage organisations with their work and amplify their work that we coordinate at the Heritage Alliance.
Current Offers from Heritage Alliance Affiliate Members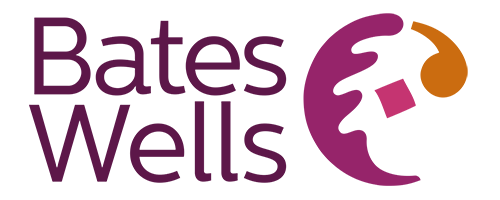 Free legal calls with our legal partner
Do you have a burning query about employee matters? Need a legal perspective on land disputes? Or have questions on managing members' issues? Bates Wells [Alliance legal partner] is offering free 30-minute legal calls to all Alliance members to help answer questions and support organisations with a range of legal queries.
Bates Wells is a legal firm, with a central purpose to create a positive impact for people, communities and the planet. Over 50% of their clients are charities and social enterprises making a significant impact on peoples' lives, and a large proportion of their work in some way involves supporting the public sector and not-for-profits. As well as advising their clients, Bates Wells works to benefit the whole of the public benefit sector.

Free 1:1 calls on Change Management, Project Development & Resilience Planning
Heritage Alliance Affiliate member, Tricolor Associates will now offer Heritage Alliance Members free 1:1 with Tricolor Director Sarah Dowd on Change Management, Project Development and Resilience Planning.
Managing Director of Tricolor Associates and ROSS Consultant and Mentor for National Lottery Heritage Fund, Sarah specialises in regeneration, strategic project development and organisational resilience that makes a genuine difference to people and places.

Free Fundraising Advice
To support the heritage sector, Philanthropy Company [Alliance Affiliate member] is offering free 'check in' phone consultations for Heritage Alliance Members. During a 'check in' call, members will be able to share fundraising plans and concerns, and in return receive information from fundraising experts.
The Philanthropy Company's services include strategic fundraising planning, defining vision, case for support and bid writing, researching and developing prospects, managing data, mentoring and fundraising training; they will be happy to discuss how their skills could help you raise funds in the long term.

Free consultation on immersive technologies
Alliance Affiliate Member Arcade, the technology specialists, are offering free consultations on immersive technologies (including AR and VR) for all Alliance members.
Arcade is an award-winning digital practice that specialises in using immersive technologies to create more meaningful connections between people and the spaces, places and objects around them. They work with a variety of sectors including heritage, arts & culture, visitor attractions, helping them to tell their stories and engage their audiences in new, immersive, three-dimensional ways.

Free monthly 'Copyright Corner'
Naomi Korn Associates [Alliance Affiliate member] is now offering a monthly update on copyright for all Alliance Members in our members' email, which is sent out by our CEO to all Alliance members every fortnight.
Naomi Korn Associates specialise in copyright, data protection and licensing. They provide consulting, training, rights clearance and retained services support and integrate their legal, commercial, information governance and technical expertise into their clients' practices.
How to access these offers
To book any of these free sessions, or to find out more, please speak to the Heritage Alliance's Head of Development and Membership on: development@theheritagealliance.org.uk.
Interested in joining as a member?
If you are not already a member of the Heritage Alliance, you can join us today to receive a host of benefits, including the offers listed above, and join England's largest coalition of heritage interests.