The Heritage Alliance is delighted to announce that Pam Alexander OBE has agreed to be our new Chair from 4 November 2021.
Pam has many years' experience of leading strategies and schemes in economic development and urban regeneration and was CEO of English Heritage from 1996 to 2001. She is currently Chair of Commonplace, using digital technology to broaden community engagement, and she chairs the Planning Committee and is a board member of the London Legacy Development Corporation, creating new neighbourhoods, skills and jobs around the Queen Elizabeth Olympic Park. She is a Commissioner on the Commission for Creating Healthy Cities, and Ambassador on the London Mayor's Cultural Leadership Board, an advisor to OnePlanet.com, a platform to integrate plans for a zero carbon world and a founder member of the Equilibrium Network, supporting women's leadership in the built environment professions.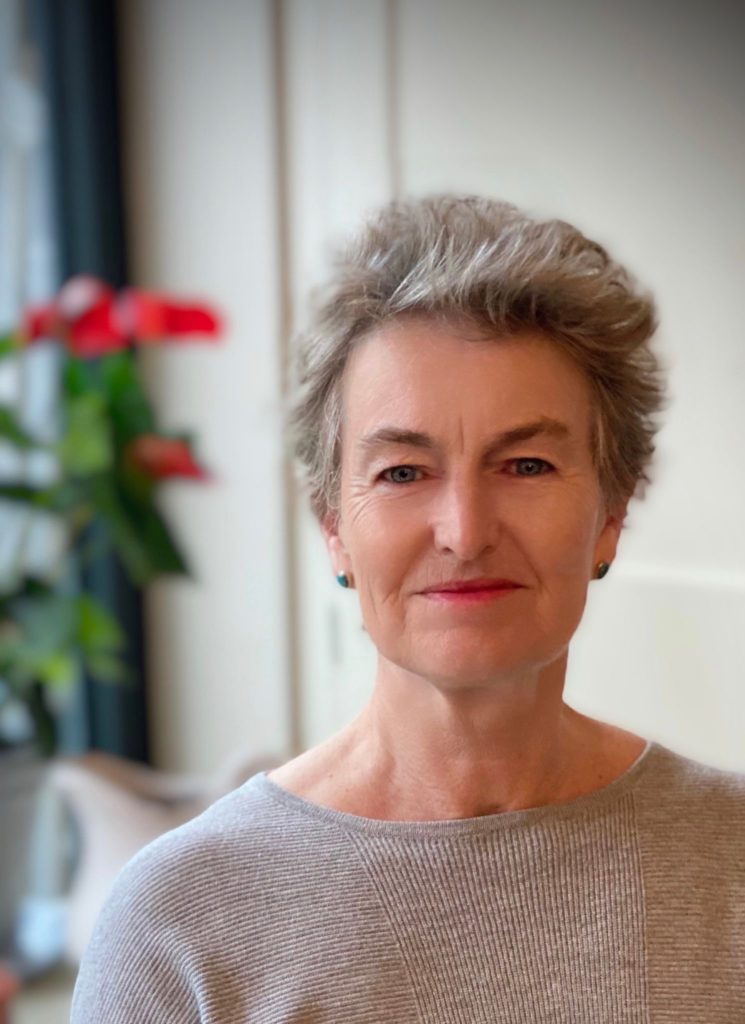 Pam previously held non-executive directorships on the boards of the Connected Places Catapult, One CAM Ltd, Crest Nicholson plc, Crossrail Ltd and the Design Council, where she chaired Design Council Cabe. Her executive career began in the then Department of the Environment and Transport. After two decades she left the senior civil service to become Deputy CEO of the Housing Corporation, with a £2bn annual social housing programme, and then CEO of English Heritage and of the South East England Development Agency.
Pam is a Chartered Geographer and Fellow of the Royal Geographical Society, an Honorary Fellow of the Royal Institute of British Architects, a founder Academician of the Academy of Urbanism, and was made OBE in 2012 for services to regeneration in the south east of England.
Pam has been appointed by the Board as a Trustee and Chair from 4th November 2021 and will go forward for formal election at The Heritage Alliance AGM in February 2022.
Pam Alexander OBE said:
"I am delighted to return to the heritage world to lead this important voice championing the sector at a time when many organisations are seeking guidance and support as they recover from closures and build resilience. In doing so, I would like to pay tribute to the previous Chair of The Heritage Alliance, Peter Ainsworth, who so sadly and unexpectedly died earlier this year.
During an extraordinary two years, many people have turned to the rich heritage of their local communities for enjoyment and support, valuing the green spaces on their doorsteps and the amenities of their high streets and introducing their families and friends to well-loved historic buildings and landscapes. Increasingly we understand the impact of heritage on our well-being as well as the challenges faced in adapting to and mitigating climate change.
A sector with over 7 million volunteers, trustees, members and staff already engages more than 1 in 12 of the population of England. What a force for good! I look forward to finding out about the priorities of our member organisations and helping to ensure that all the members of The Heritage Alliance are supported to fulfil their potential to the maximum."
Dr Ingrid Samuel said:
"It has been an unusual and challenging year for the Heritage Alliance, our members, and the heritage sector as a whole. As we work together however to rebuild, I am so pleased to be able to welcome someone with Pam's strategic vision, passion, and breadth of experience to the organisation. Pam will bring a fresh perspective in so many areas relevant to heritage today from digital engagement to regeneration and planning. I feel sure that she will bring huge energy to the role of Chair, and I look forward to continuing to work with the Heritage Alliance, and with Pam, as Deputy Chair."
Lizzie Glithero-West, The Heritage Alliance's Chief Executive, said:
"We are delighted that Pam will be leading the Heritage Alliance Board into what will be a pivotal period for heritage, bringing her experience in multiple agendas so important to the current conversations, from planning and regeneration to climate change. Pam's professionalism, energy and enthusiasm for the Alliance and our work is already clear and I very much look forward to working with her.
The Trustees and I are most grateful to Ingrid for her support as acting Chair since the very sad loss of our Chair, Peter Ainsworth, earlier this year."